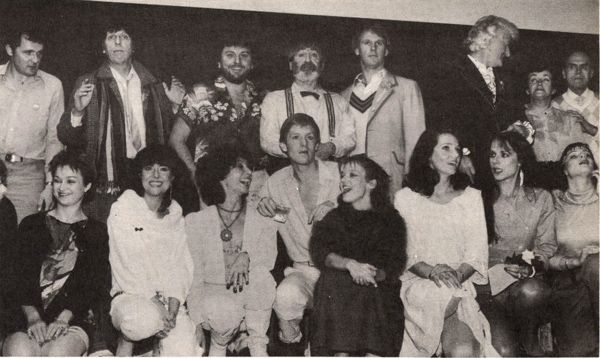 From the first (I think) ChicagoTARDIS con, although it had a different name.

Back row: Ian Marter, Tom Baker, John Nathan Turner, Patrick Troughton (and beard), Peter Davison, Jon Pertwee and two people whom I cannot identify, but who are probably members of the crew.
Front row: Janet Fielding, Elisabeth Sladen, Carole Ann Ford, Mark Strickson, someone who looks like a second Janet Fielding Sarah Sutton, Louise Jameson, Mary Tamm and Nicola Bryant.